Flagstone and Slate Patios
Flagstone is the most commonly used material for stone patios, but the word itself causes some confusion. The term "flagstone" is actually a generic term for various sedimentary and metamorphic rocks. They're called "flagstone" because they can be easily split into flat sections of varying shapes for use on walkways and patios. There's speculation the word "flagstone" is derived from the Old Norse word flaga, which means slab or chip.
Flagstone can be irregularly shaped and installed in a mosaic pattern, or shaped into squares and rectangles (known as "pavers") for a more linear installation. Large sections of flagstone are known as "slabs." Some types are available as "tumbled" flagstone, which undergo processing to smooth the edges.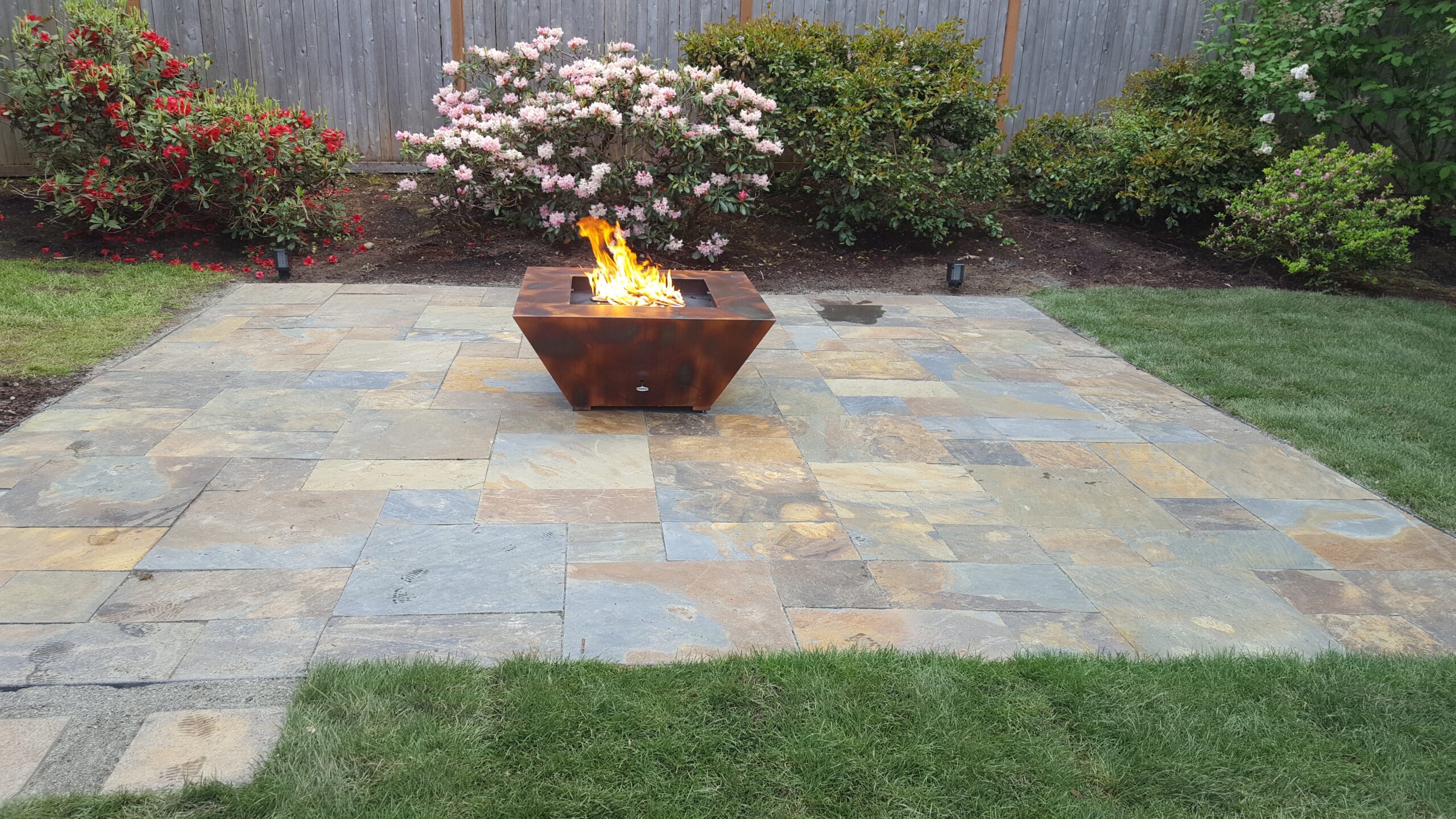 While there are many different types of patios, there's no doubt a traditional flagstone patio has much greater visual appeal. For older homes, especially, the textured look of a natural flagstone patio will complement the architecture and materials of the home much better than concrete, and a natural stone patio looks much better with the surrounding landscaping.
Yardmasters can design and install virtually any type of flagstone or slate patio in any size or configuration. Our professional stone patio contractors have installed patios and walkways for homeowners and businesses all over the Seattle area.
KING COUNTY:
Bellevue * Bothell * Clyde Hill * Kirkland * Medina * Mercer Island * Redmond * Sammamish * Woodinville * Yarrow Point 
SNOHOMISH COUNTY:
Arlington * Camano Island * Everett * Edmonds * Granite Falls * Lake Stevens * Lynwood * Marysville * Mill Creek * Mountlake Terrace * Mukilteo * Snohomish * Stanwood * Tulalip
Address
P.O. BOX 3275, Arlington, Washington, 98223